Meaford cycles beyond goals in Ride for Mental Health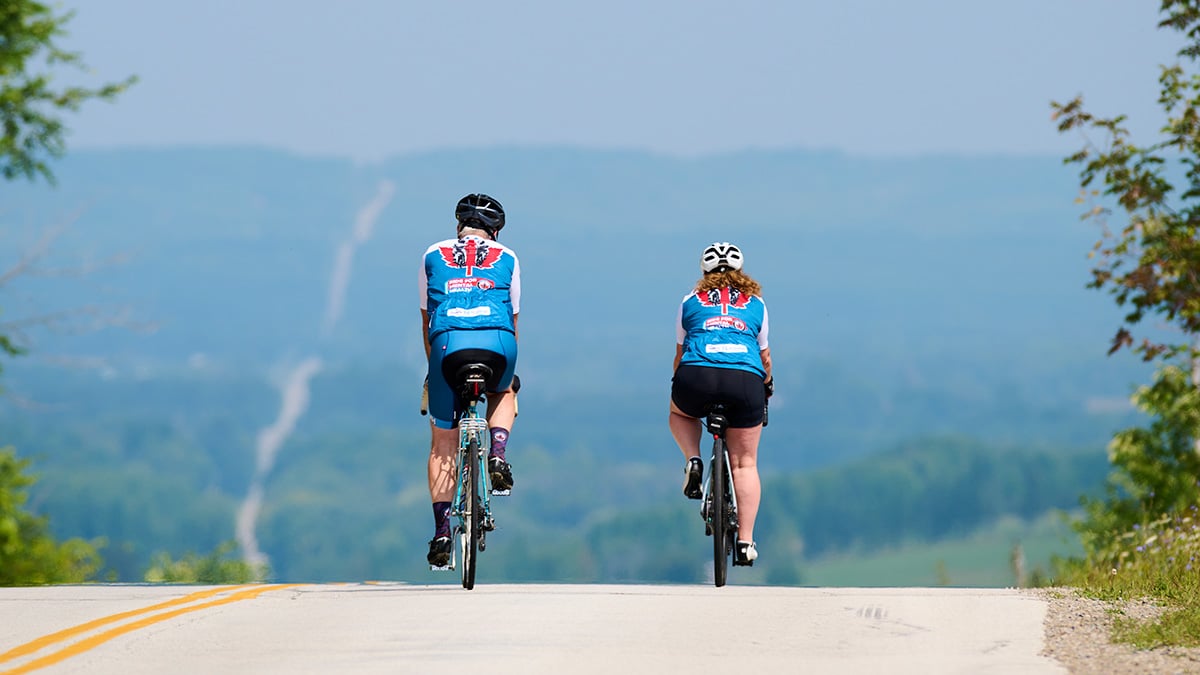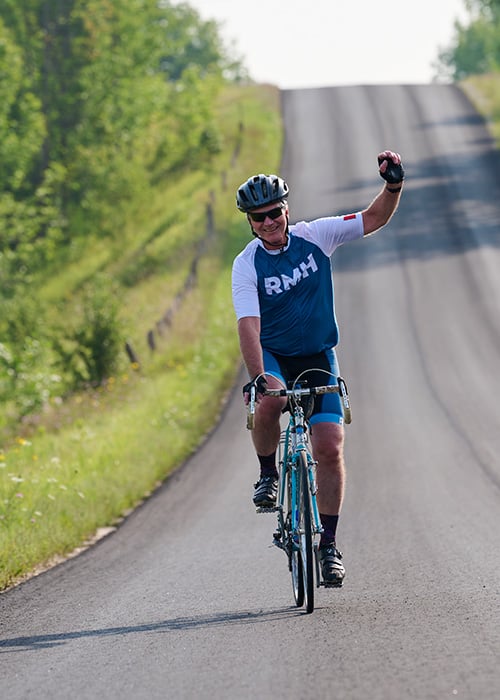 In partnership with Wounded Warriors Canada (WWC), TC Energy hosted the Ride for Mental Health (RMH) in Meaford on August 19, 2023.
"We are honoured to continue our partnership with WWC and bring this ride to the Meaford community.  We understand the importance of having resources in place to support our local first responders, military personnel and their families who have experienced mental health injuries. Personally, this will be my third year participating in the ride, and my second year cycling in the Meaford ride. I'm proud to help bring awareness to this important cause and reduce the stigma of mental health," said John Mikkelsen, Director, TC Energy Power & Energy Solutions.
The community gathered 30 people, including 16 riders, and nearly as many first responders and volunteers, to pedal for a purpose, rolling well past the $5,000 goal.
"The Meaford Team raised just over $9,000, which will be matched by TC Energy, for a total donation amount exceeding $18,000," said Sara Beasley, Communications Lead, TC Energy Ontario Pumped Storage.
With a second ride in Ottawa, the Mental Health fundraiser exceeded $263,000 in fundraising for Ontario.
"We are aware of the challenges and tragic impact mental health injuries have on our Veterans, First Responders and their families. The Ride for Mental Health provides a platform to foster mental health education, highlight and share lived experiences surrounding post-traumatic growth, and provide an opportunity for Canadians to set and achieve personal goals — all while making a direct impact through fundraising in support of our life-changing mental health programs," emphasized Scott Maxwell, Executive Director, Wounded Warriors Canada.
To learn more about WWC and the RMH, visit RideForMentalHealth.ca
Mental health injuries — veterans, first responders and their families

Of 5,000 first responders surveyed, 44.5 per cent screened positive for one or more mental health injuries.
Between 15 to 20 per cent of firefighters suffer from post-traumatic stress because of repeated workplace traumatic experiences.
Ontario has approximately 8,000 paramedics. Studies predict that operational stress injuries affect 22 per cent of our paramedics.
In most police jurisdictions across Ontario, as many as 40 per cent of calls involve persons with mental health issues.
1,600 Canadian Armed Forces (CAF) members released for medical reasons each year.
17: Average number of CAF suicides per year from 2006-2016. This does not include veterans.
Wounded Warriors Canada impact
2,000 veterans, first responders and family members supported annually
150 first responder service partners
$35 million invested in program delivery
330,000 clinical delivery hours annually