Helping keep Georgian Bay plastic-free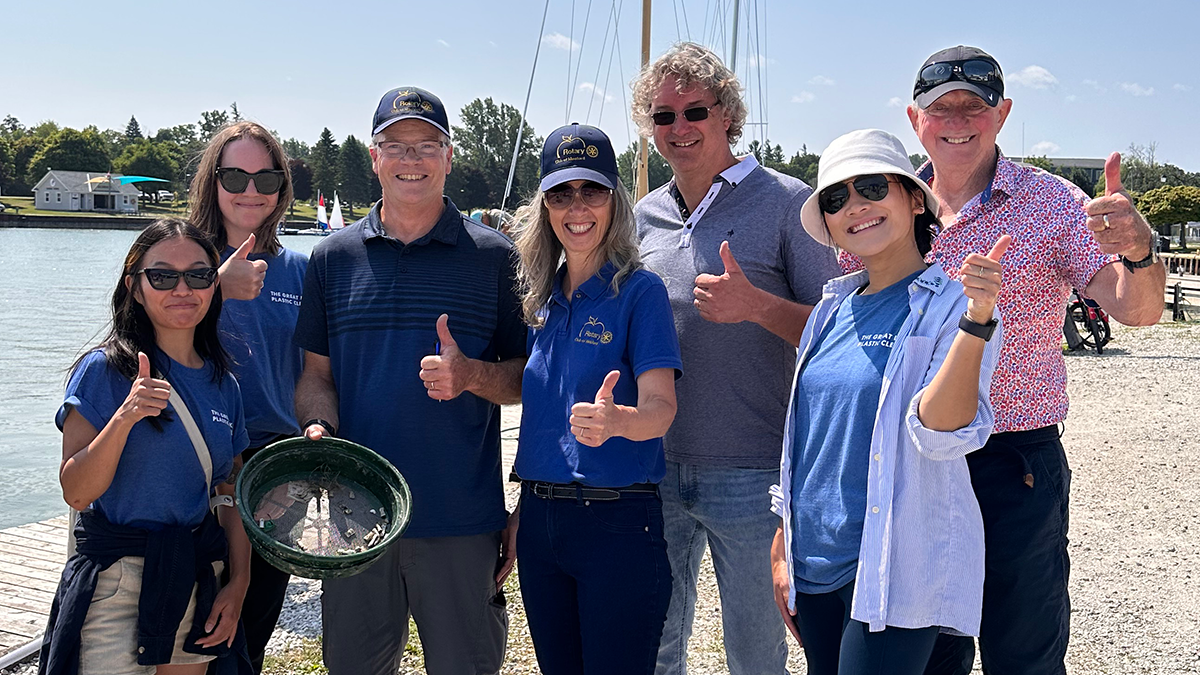 On August 9, the Great Lakes Plastic Cleanup (GLPC) and local community partners, the Rotary Club of Meaford, Cliff Richardson Boats Ltd. and collaborative sponsor TC Energy, hosted a community event to highlight the importance of protecting Georgian Bay from plastic pollution.
As part of the event, the Meaford community actively participated in the sorting and characterizing of debris collected in Georgian Bay by an innovative plastic capture technology, the Seabin.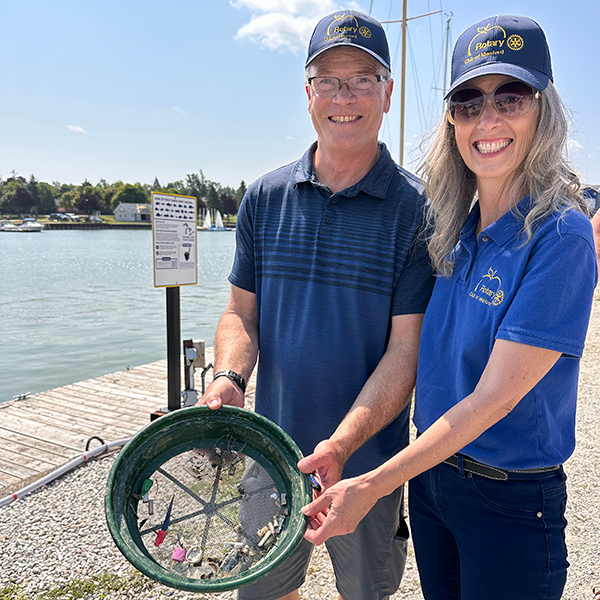 The Great Lakes Plastic Cleanup, an initiative of Pollution Probe and the Council of the Great Lakes Region with support from a network of funders and collaborators, is the largest initiative of its kind in the world, using innovative plastic capture technology to remove plastic and other debris from Lake Ontario to Lake Superior and everywhere in between. Through research, outreach and education, the Great Lakes Plastic Cleanup is gathering data on debris entering our waterways and identifying how government, industry, and consumers can work together to reduce, reuse and recycle material waste.

"Georgian Bay is a special place. One of our commitments as we develop the Ontario Pumped Storage Project is to ensure Georgian Bay's pristine environment is protected, says John Mikkelsen, Project Director, TC Energy. "Keeping plastics out of our waterways so we can protect Georgian Bay for future generations is one way we can demonstrate that we are taking action towards that commitment."

To learn more, visit GreatLakesPlasticCleanup.org.