OPS team planting a greener Meaford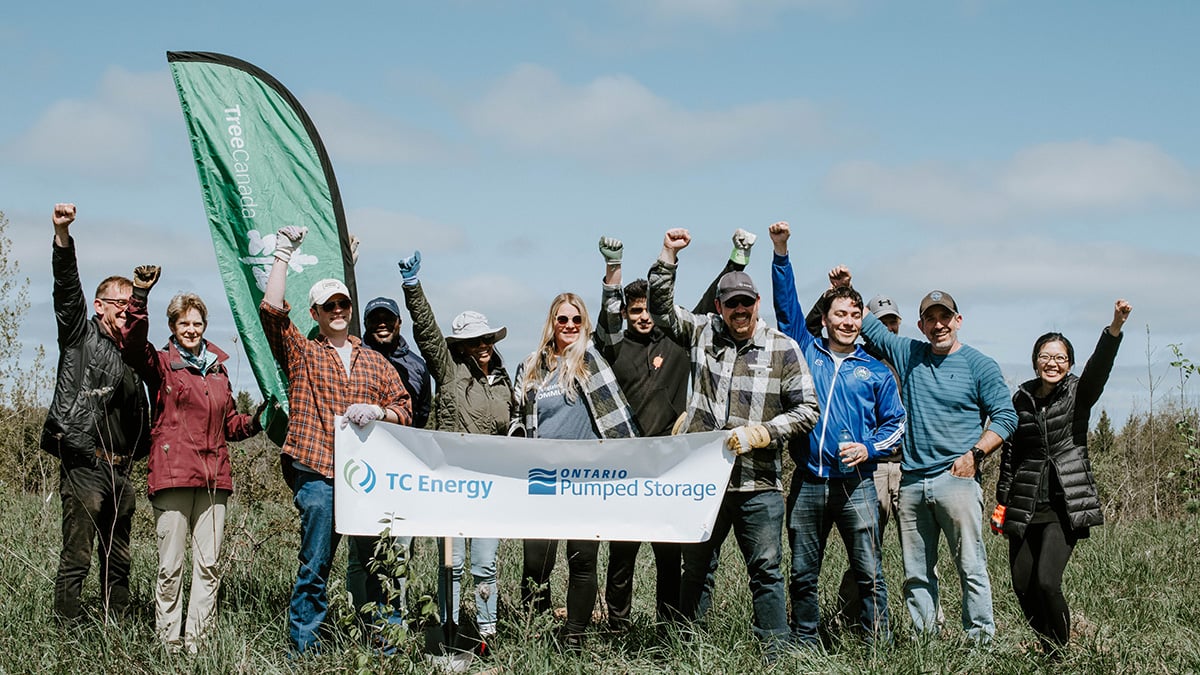 On May 17, members of the Ontario Pumped Storage Project team planted 125 trees with Tree Canada just outside of Meaford.

Through our social impact program, Build Strong, TC Energy is fostering a sustainable future by investing in organizations that protect ecologically sensitive landscapes, species-at-risk and important wildlife habitats. Through our partnership with Tree Canada, TC Energy has supported the planting of more than 30,000 trees since the start of 2020.

We are thrilled to continue our long-standing partnership with Tree Canada, specifically, through the Partners in Planting, National Greening and Community Tree Grants programs. Tree Canada is the only national non-profit organization dedicated to planting and nurturing trees in rural and urban environments.

Through Tree Canada's programs, research and engagement efforts, they have helped restore tree cover in areas hit by natural disasters, guided communities in managing their urban forests, supported over 700 schoolyard greening projects and organized urban forest conferences.

To date, Tree Canada along with their community partners and sponsors, have planted more than 84 million trees.

Learn more about Tree Canada's initiatives at TreeCanada.ca.