Ontario Pumped Storage Project receives support from Meaford Council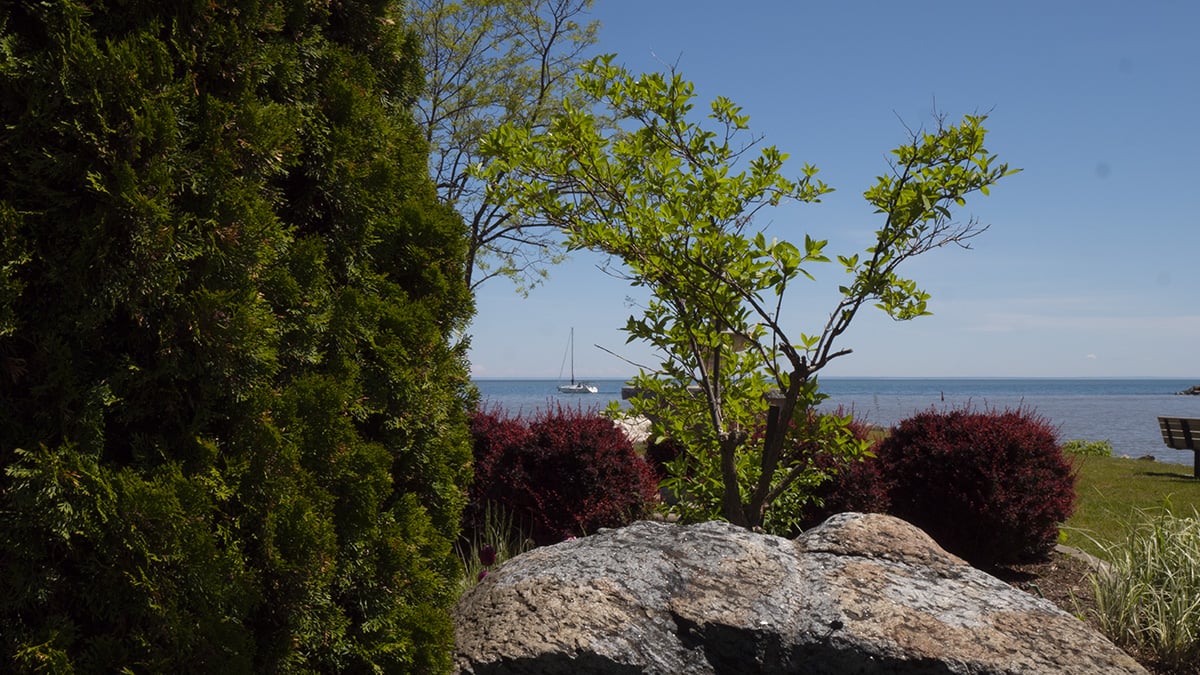 CALGARY, Alberta, Feb. 28, 2023 — News Release — TC Energy Corporation (TSX, NYSE: TRP) (TC Energy or the Company) announced today that Meaford Municipal Council passed a resolution of support for the Company's proposed Ontario Pumped Storage Project subject to conditions outlined below.
This development project is a transformative 1,000-megawatt clean energy storage facility, proposed for construction on the Department of National Defence's 4th Canadian Division Training Centre in Meaford, Ontario. As one of Canada's largest energy storage proposals, the project would provide safe, reliable power, support made-in-Ontario economic growth, and aid in the transition to emission-free power generation.
"Meaford Council's support provides us with assurance that the work we are doing is important to the community," said John Mikkelsen, Director, TC Energy Power & Energy Solutions. "This project represents an unprecedented economic opportunity from a once-in-a-generation, multibillion-dollar project. We want to ensure that the project benefits are shared amongst the community. What's more, we will endeavour to hire and buy local to create good jobs and increase spending at local businesses."
Over the last several years, the Company has engaged with Indigenous Nations and Groups and municipal and regional governments and listened to residents to align project plans with the interest of those directly impacted. The Meaford Council's support is contingent on TC Energy fulfilling the following conditions: 1) Reasonable cost recovery by TC Energy for all costs incurred by the Municipality; 2) Development of a regulatory plan to address the Municipality's role throughout the project's lifecycle; 3) Successful negotiation of a Community Benefits Agreement with the Municipality; and 4) Completion of all applicable federal and provincial environmental assessment processes and obtain all associated permits and approvals.
TC Energy will continue to consult with the Saugeen Ojibway Nation, other Indigenous Nations and Groups, and engage with local communities and other interested parties to assess potential impacts and economic benefits as the Company advances the next phase of project development.
The project is targeting a final investment decision in 2024 and is expected to be in-service in 2030, subject to receipt of regulatory and corporate approvals.

Quick Facts
The project would stimulate the economy and maximize the value of Ontario's electricity, generating approximately $12.1 billion in energy cost benefits, while creating more than 1,000 direct jobs with an additional 2,800 spin-off jobs regionally and in Ontario.
The project would optimize Ontario's existing electricity resources, reduce waste, inefficiency and system costs, and address future electricity needs of the province while reducing ratepayer cost.
Once operational, the project would pay approximately $8.5 million annually in income to workers employed at the facility, off-site employees and direct contract workers.
About TC Energy

We're a team of 7,000+ energy problem solvers working to move, generate and store the energy North America relies on. Today, we're taking action to make that energy more sustainable and more secure. We're innovating and modernizing to reduce emissions from our business. And, we're delivering new energy solutions – from natural gas and renewables to carbon capture and hydrogen – to help other businesses and industries decarbonize too. Along the way, we invest in communities and partner with our neighbours, customers and governments to build the energy system of the future.

TC Energy's common shares trade on the Toronto (TSX) and New York (NYSE) stock exchanges under the symbol TRP. To learn more, visit us at www.TCEnergy.com.

FORWARD-LOOKING INFORMATION

This release contains certain information that is forward-looking and is subject to important risks and uncertainties (such statements are usually accompanied by words such as "anticipate", "expect", "believe", "may", "will", "should", "estimate", "intend" or other similar words). Forward-looking statements in this document are intended to provide TC Energy security holders and potential investors with information regarding TC Energy and its subsidiaries, including management's assessment of TC Energy's and its subsidiaries' future plans and financial outlook. All forward-looking statements reflect TC Energy's beliefs and assumptions based on information available at the time the statements were made and as such are not guarantees of future performance. As actual results could vary significantly from the forward-looking information, you should not put undue reliance on forward-looking information and should not use future-oriented information or financial outlooks for anything other than their intended purpose. We do not update our forward-looking information due to new information or future events, unless we are required to by law. For additional information on the assumptions made, and the risks and uncertainties which could cause actual results to differ from the anticipated results, refer to the most recent Quarterly Report to Shareholders and Annual Report filed under TC Energy's profile on SEDAR at www.sedar.com and with the U.S. Securities and Exchange Commission at www.sec.gov.

Media Inquiries
Stone Grissom / Suzanne Wilton
media@tcenergy.com
403-920-7859 or 800-608-7859

Investor & Analyst Inquiries:
Gavin Wylie / Hunter Mau
investor_relations@tcenergy.com
403-920-7911 or 800-361-6522