Open letter to the community from Hatch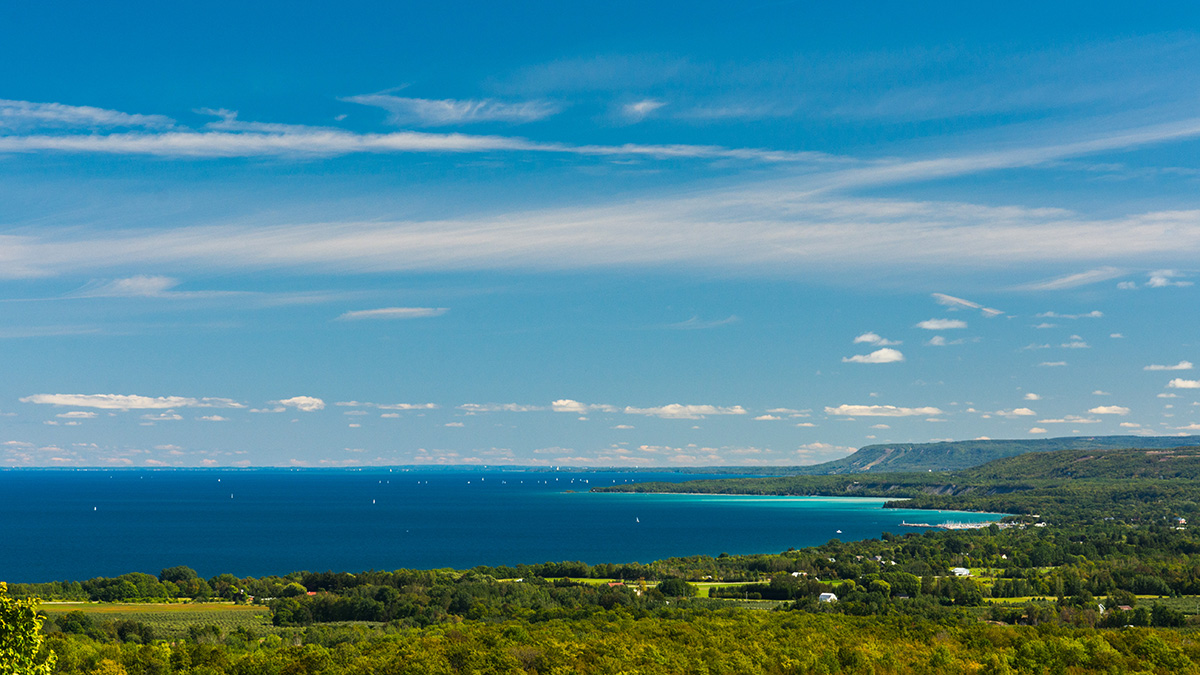 A century of experience ensuring reservoir safety is a top priority
TC Energy is proposing a state-of-the-art 1,000 MW pumped storage facility in Meaford, Ontario, adjacent to Georgian Bay to provide flexible, clean, and renewable energy to Ontario's electricity system, using industry leading technologies.
They recently announced that they are looking to Hatch, to provide reservoir safety expertise and advisory services for the development of this transformative project. This scope is in addition to the design services that the Hatch team is providing TC Energy to advance the overall project.
We are uniquely positioned to support TC Energy with reservoir safety for several reasons:
We have been in this business for 100 years — developing hydro facilities and reservoirs globally
We have local staff that are internationally renowned experts on the topics of Dam and Public Safety
We are an Ontario-based firm whose key staff have been intimately involved with the regulations and requirements associated with reservoir design and development in Ontario and across Canada
Known for tackling the world's toughest challenges, we offer a comprehensive array of technical and strategic services in hydropower and dams industry. Established in 1924, Hatch's hydropower and dams business was founded in Niagara Falls and has since built an international reputation in the development and enhancement of hydroelectric power facilities — starting with the Sir Adam Beck Generating Station.

To complement this internal experience, the Independent Reservoir Safety Advisory Board will be comprised of independent individuals specifically selected for their global expertise and experience on reservoirs.

We also have the tools. Hatch boasts a proprietary dam safety risk screening tool which was developed in collaboration with the Ontario Ministry of Northern Development, Mines, Natural Resources and Forestry; the Grand River Conservation Authority and Ontario Power Generation.

In 2015, we received the Award of Merit from the Consulting Engineers of Ontario for this jointly developed tool. Since then, the tool and the underlying assessment approach have been used to evaluate risks on multiple major dams.

Our robust regulatory environment

Ontario has a longstanding and proud history with hydropower due to the vast abundance of waterpower resources available — and a robust regulatory process that protects Ontarians. Hydroelectric power has fueled Ontario's economic growth since the beginning of the 20th century, and the technology and regulatory framework that governs its use and development has evolved significantly to present day.

The legislative structure that seeks to safeguard us and our environment, is multi-tiered including the involvement of municipal, provincial and federal governance.

Pumped Storage Hydro development falls within the framework of hydroelectric power development.

Commitment to our fellow Ontarians

Hatch's leadership of the Independent Reservoir Safety Advisory Board will help guide this panel of independent experts on reservoir safety to advise TC Energy through the design, construction, and operation phases of the project.

Hatch is enthusiastic to participate in, and contribute towards, the external independent reviews of the project design as it progresses. The independent perspective and project oversight, combined with the substantial technical and practical experience within the Hatch design team, will be used to ensure all risks and concerns associated with the reservoir are effectively evaluated and addressed.

We welcome the opportunity to apply our significant experience in reservoir safety and hydropower projects on behalf of our friends and neighbours here in Ontario.

Jim Law — Global Director, Hydropower and Dams
Rick Donnelly — Hydropower and Dams Principal Consultant, Chair of the Independent Reservoir Safety Advisory Board
Ben Gittings — Project Engineer, Hydropower and Dam

For more information on Hatch, visit Hatch.com.